Are you looking for an honest review for "Outstanding WordPress Company in Bangladesh?" You can trust this blog bringing you from Greensoft. We create this blog based on analytics and web data!
We will discuss the best WordPress Company list with the related information and we will explain what we consider building this list. Let's check the list now.
Outstanding WordPress Company in Bangladesh 2021
WordPress is the free and opensource CMS platform. 34% website now-a-days developed by WordPress. There is numbers of WordPress product based company worldwide.
Bangladesh also has some leading companies. If you want to develop a web application, hope this article will help you to find the best-fitted company.
This company list may inspire you to start your own WordPress-based software company. In case if you are a small business owner, Read our article Email Marketing for Small Business Owners!
SilicV funded by Bangladeshi 4 young entrepreneur Hasibul Hasan, Jamil Sagar, Jyotirmoyi Saha, and another partner in the year 2021. With the highest dedication of the founding people, SilicV becomes the country's number one WordPress product-based company.
Here is some fact about SilicV-
Number 01 (One) popular WordPress company in Bangladesh. Getting highest popularity within a single year.
Developed both theme and plugin for ThemeForest, codecanyon, and self-hosted website https://silicv.com. Rank number one in the tech category on similar web analytics in Bangladesh. Provide both tutorial blog and video for the WordPress community.
SilicV Slider is a totally free and world-wide famous plugin. The slider is opensource and ollzo provides the key contribution. It provides both free and paid themes. All the themes have developed with a specific target. The plugin has also both FREE and PRO versions.
SilicV becomes hugely popular for its working environment. From the voice of the CEO, SilicV appreciates IDEA and INNOVATION. There is a 20% time reserve for the employee for working on their won IDEA. They work either alone or with a full team.
SilicV cares about their employee as family members and the environment is fun. Employees here spend more time thinking and analyzing and less time on working. Check out the SilicV career page here.
If you are a WordPress lover or developer, you will love our blog ollzo.com. ollzo.com is one of the best resource blog and product review blogs. Visit the blog today and thank us later.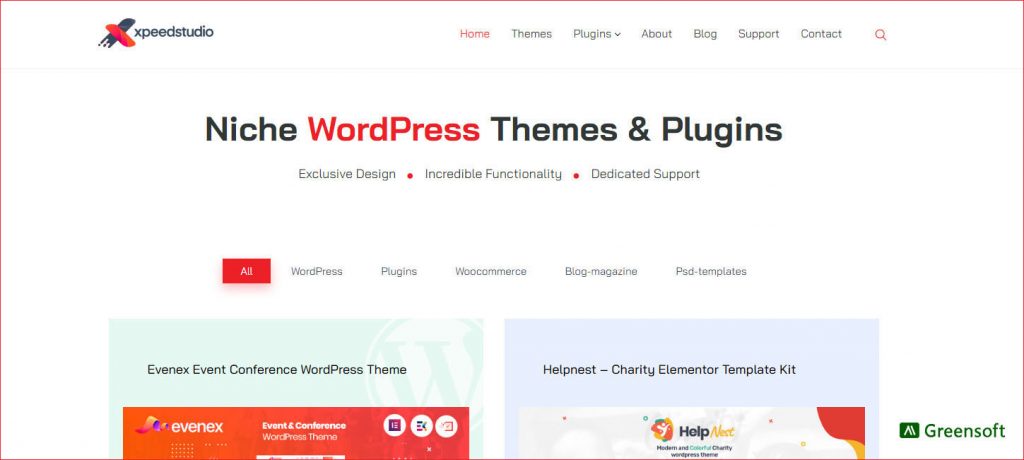 Ataur Rahman established XpeedStudio back in 2013 after working on various technology domains for more than 5 years. Before moving XpeedStudio, Ataur Rahman works as a freelance web developer and system administrator in marketplaces. He also has working experience at XpeedHost.
XpeedStudio becomes a local giant company within the next couple of years when Ehsan Riyadh, COO and Al Emran, CTO join the team.

Currently, XpeedStudio has 40+ experience and energetic employees and the number is increasing regularly.
XpeedStudio has become Power Elite Author with 45+ items at themeforest. They, XpeedStudio, are in 12+ author level with 1M+ earning. They have around 1000 review in the marketplace.
Besides this, XpeedStudio is the parent company for trippleS. trippleS is another Themeforest having 39+ items and 750+ reviews in the marketplace.
Besides the WordPress theme, XpeedStuio is the parent company for WPMet and Themewinter, a WordPress plugin development company in Bangladesh. WPMet provides the following plugin.
ElementsKit:

It's an all-in-one elemntior drag and drop builder for a WordPress website. You can build any specific widgets from 50+ widget builders. Also, It's possible to disable widgets that you are not using for the site. ElementorKit helps you build a better and faster website.
MetForm:

It's a design-friendly form builder plugin for Elementor. You can add any form in any place with the plugin.
WP Fundraising: Are you looking for rising funds with your website? Do you need a smooth solution? Well, WP Fundraiser plugin, developed by WPMet is the ultimate solution for you.
Wp Ultimate Review: Review is a great way to grab potential customers' eyes and maximize the sells. WP Ultimate Review is a plugin for helping you, setting up the review taking options for your site.
WP Social:

Social share is the key to getting new customers and potential visitors to your site. It also helps to increase brand value. Do you want to share your content on social media without any difficulty? Then use WP Social on your site. It's easy to set, manage and maintain.
Woo Builder:

It's an upcoming WooCommerce builder for WordPress eCommerce e site. With the WooBuilder plugin, you can convert your normal site to an eCommerce site within a few hours.
And Themewinter provides two WordPress popular plugins WP Cafe and WP Eventin. WP Cafe is a plugin for the restaurant business. With WP Cafe you can run hassle-free food-related business.
On the other side, WP Eventin developed with the aim of all-in-one event solutions. You can organize any kind of event, online seminar, webinar, ticket buy-sell, and so on with WP Eventin.
Sum up: XpeedStudio has become a local big name because of its product quality, working environment, and community contribution. It was a GOLD sponsor in WordCamp Dhaka 2019.
XpeedStudio recently wins BASIS Outsourcing awards for its awesome contributions. Are you looking for starting your career at a WordPress Company in Bangladesh, check out the career page to get your best match open position.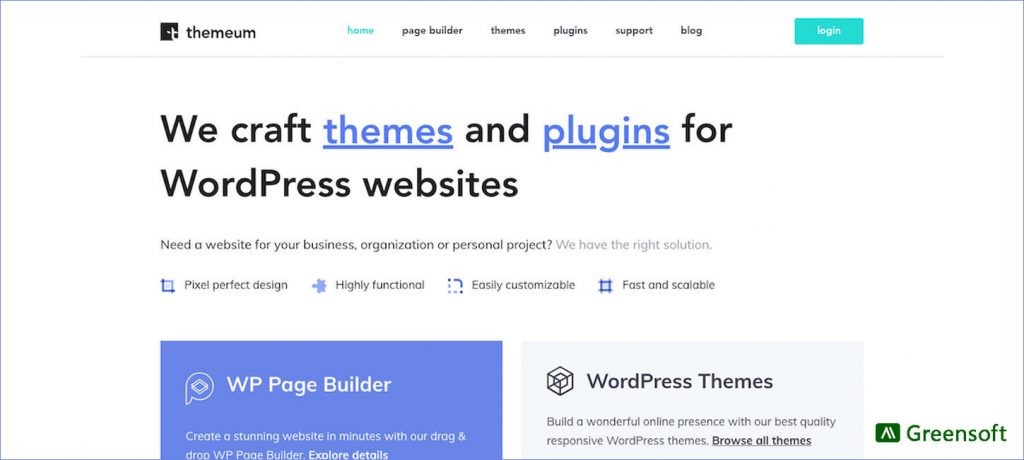 Themeum was launch as a WordPress theme and Plugin marketplace back in 2014. JoomShaper, Joomla based iconic company start themeum as their WordPress market.
From now and then, Themeum has created 5+ amusing plugins called Tutor LMS, Qubely, WP Crowdfunding, WP Mega Menu, and WP Page Builder. Themeum also produces amusing themes for the users. Let's have a look at their plugin.
Tutor LMS:

Corona pandemic brings us inside the home and stops getting involved in much regular work in many ways. Even, We had suffered a lot for our study. Tutor LMS comes with online education solutions.
Tutor LMS is a Learning Management System WordPress plugin for online education. Convert your website into an educational platform within few hours. With Tutor LMS, you can sell course online along or with your friends.
The total education management system becomes easy with the plugin. You can add courses, track students, communicate, sell and manage to earn. Everything you need for your WordPress site is already available in Tutor LMS.
Qubely:

Are you looking to optimize your site with the new Gutenberg Blok? Do you want a great looking landing page for the site? Well, grab Qubely, a block builder plugin.
From 150+ blocks, choose your widget area and customize as like as you want. Make site cleaner than ever it was.
WP Crowdfunding:

WP Crowdfunding is another great plugin developed for helping you rising funds. Now, you can use your website for any events and fund management, can get financial assistance worldwide.
WP Mega Menu:

A great looking mega menu can change the customer's experience. It helps to maximize the sells and conversions. WP Mega Menu is a plugin for setting a mega menu on your site.
With the plugin, you can set different types of mega menu in different place as you needs. You can set image, products in your menu. Search and locations adding options are also there.
WP Page Builder:

Are you suffering from your site? Don't you like code and unable to changes the theme looks? WP Page Builder is here to help you. Download and Install now, change the layout of your website without any coding knowledge.
Themeum also Themeforest Elite Author along with 1B+ community earnings. They are in author level 11 along with 8 years of Envato membership.
Themeum become Top WordPress company in Bangladesh not for only plugin, but also they provide themes and development services.
Are you looking for one of the best WordPress company in Bangladesh to start your next day career? Here is Themeum career page for checking open positions.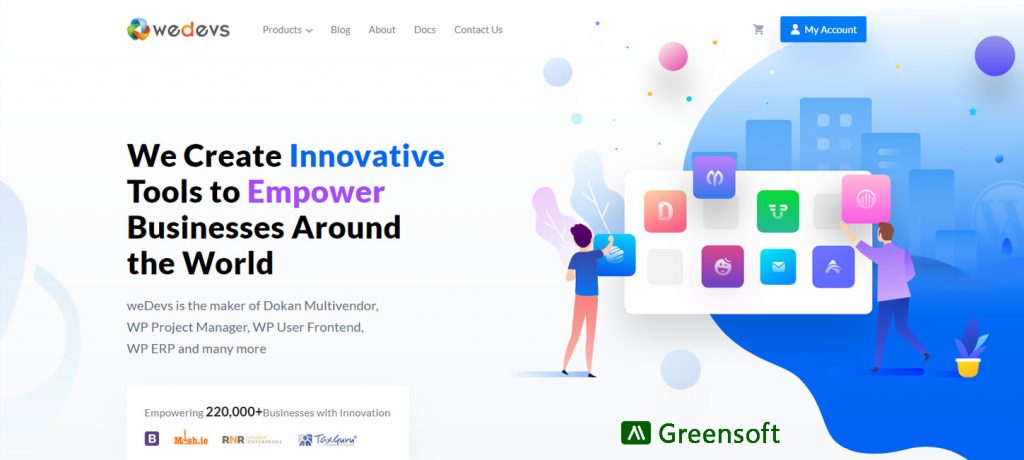 weDevs starts in 2008 as a WordPress blog and later in 2012, they release their first product, reform the company as a small WordPress company in Bangladesh. weDevs believe in quality rather than quantity. They brought a very limited number of products with the highest level of quality and variety of features.
From the year of starting, they are growing continually and become the world-wide famous WordPress company in Bangladesh. Tareq Hasan and Nizam Uddin is the founder of weDevs.
weDevs release their first product WP User Frontend at the year in 2011. It's a drag and drop form builder with unlimited form creating options. With the support of catches, WP User Frontend becomes the ultimate frontend solution.
WP Project Manager is the package you need for the next project. Create, organize, & assign projects, tasks, to-dos, faster than ever. Manage your work with deadlines, milestones, subtasks, activities, progress reports & advanced insights.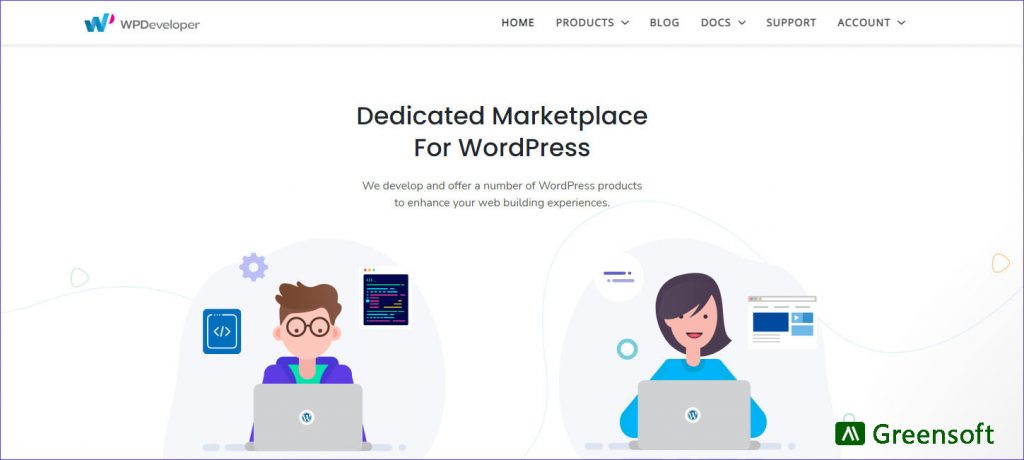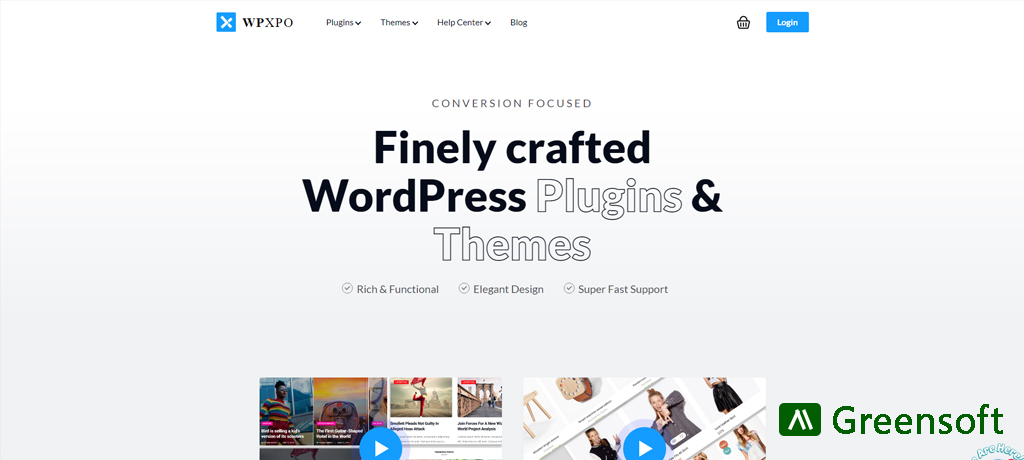 WPXPO is one of the newest established WordPress company in Bangladesh. They focus on WordPress plugins and themes primarily. They build themes and plugin which brings conversations. WPXPO has three keys for its customer. They are 1. Rich & Functional, 2. Elegant Design and 3. Super Fast Support.
WPXPO is comparatively new but building 2 popular plugins. They are postX and productX WordPress plugins. Besides this, WPXPO is building crafted WordPress themes.
PostX – Post Blocks Plugin
If you are looking for reshaping your blog site or want to add blog section in your existing website, postX is perfect solutions for you. postX is Gutenberg Post Blocks with pre-made template. You can add different blog with different sections.
ProductX – WooCommerce Blocks
If you have a WooCommerce website or have a plan to start a new site, productX could cut down all of your headache. You can create a beautiful product grid with productX. Also pre-made template is available for you. WPXPO provide resource, tutorial and support for the products.
Coblog- #1 Free theme for WordPress Blog
It's a FREE and fast loading WordPress blog theme available on wordpress.org. You can customize the theme as needed. Also, the theme comes with plugin support. Download Coblog now and start using for your site.
WPXPO team is new but highly energetic and professional. Started back in 2020 and now they have established product like plugin and theme. They are continually extending the team. If you see their review in the WordPress directory, you will understand, why they are on this list.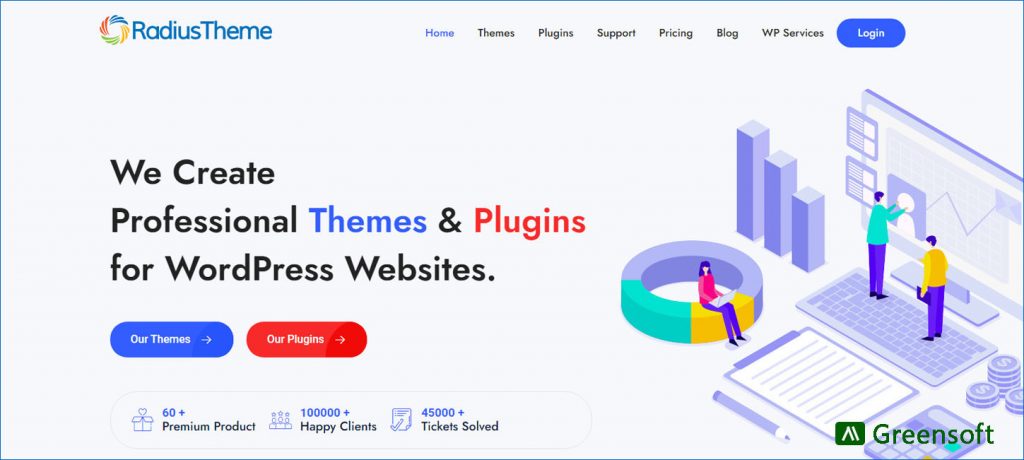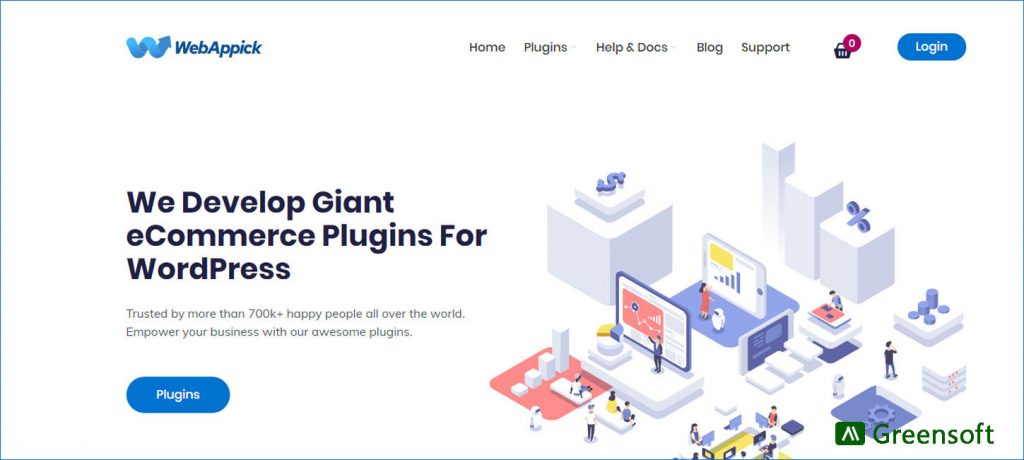 Here is what we consider,
making the list of Best WordPress Company in Bangladesh 2021:
As there are many software companies available in Bangladesh, We face hard conditions selecting the best company. Yet, We wanted to provide the best content to our visitors.
we analyze hundreds of companies collected from search engines and manually. We recheck and cross-check the ranking, feedback, ratings, and so on. Here are the key terms we followed while selecting the above list.
Local Reputation:

First of all, we focused on the local reputation of each company. Being a reputed company is not a matter of a day. It takes several years and the list we made have really great local reputations.
Community Contribution:

A company can be bigger, may have great profit, and economically stable. Is all this worthy at all? Maybe or maybe not. But a company that cares about community is actually worth it.
All the listed above company has community contributions. Especially when it comes to WordPress seminars, organizations did step up and help the community. They become sponsors, lead organizers, hosts, and so on.
All of the company provides a regular resource, podcast, a video tutorial for the WordPress users. Along with that, most of them have provided training on software development for local people.
Working Environment:

We care about the work environment for selecting them. In the country, there is some big company with fewer reputations. We removed them from the list. Money is not the ultimate solution but the balance working environments.
Company Growth:

A company should have growth for the team, for themself and for the country. A company is doing a profit means ultimately everyone is doing great. So we tried to check the profits and company growth while making the list of WordPress companies in Bangladesh.
If you do not find your favorite company on the list, let us know on the contact page. We will cross-check and update the list. We love to talk about your company, so do you!
If you are a developer, designer, or contributor, this blog will help you find your next destinations. Remember, there is many other WordPress Company in Bangladesh and growing more.