A lot of sellers got hacked and lost there earning from fiverr in recent days. Fiverr has updated their security a lot of recent times. But still you need to know how to secure Fiverr account.
You must care to be safe from the scammer. You may lose your valuable earning for little carelessness in your account security.
Question: how to secure Fiverr account?
This article is all about how to secure Fiverr account! But beofre that, if you are new in fiverr check fiverr gig ranking formula and fiverr gig promotion ideas for boost your fiver sales.
Stay Aware:

Security experts always say that if you are aware, you will be 90% secure in the web world. To be secure in Fiverr, stay aware always.
Do not go for spamming. If you need to click a link, check the link before clicking. It's better not to click on a short link.
If you really need to click then copy the link and past it in a safe browser with incognito mood. Do not install any software unless you know it.
Sometimes hacker does this process. If you see the software are from an unknown source, do not use it.
Before login to Fiverr, check your Fiverr URL. Lastly, use antivirus software which will help you in many ways.
Strong Password:

Everyone said to give a strong password when it comes to account security. It's true that a strong password always keeps you safe.
But do you know what is strong passwords and how to make a strong password?
Let me know the details. Strong passwords are those which are really hard to guess. Most of us use generalized password patterns like name+number, name+phonedigit, etc.
This is common and easy to guess. You should use a pattern like uppercase+lowercase+digit+special character.
This will be almost impossible to understand unless you give any hints. You can use the first latter of your favorite five songs' names with the pattern.
No one will be able to guess. Make sure you are not saving your passwords in your browser when there are multiple users on your computer.
Email Security:

Fiverr account is connected to email thus email security is also important to be safe. Your email should have a strong password as I said already.
An email should have recovery options up to date with your contacts. Add both of your number and email to that email.
Start two-step verification so if there is an unusual attempt to log in, you will get a notification right away. Block unusual login attempt.
lastly, logout from all the devices. For login unknown device, use the incognito mood of the browser. Clean history after using emails.
Many antivirus programs have equipped with many options — and mail filters and scanning capabilities for files and websites.
If so, put these capabilities to work for your advantage. These can help you identify some forms of malware and other threats to help prevent your devices or network from becoming infected.
If you can, set the antivirus program to work with your mail proxy/relayer to scan emails to filter out potentially malicious emails to keep them from being delivered to your (or your employees') inboxes.
Add Security QnA: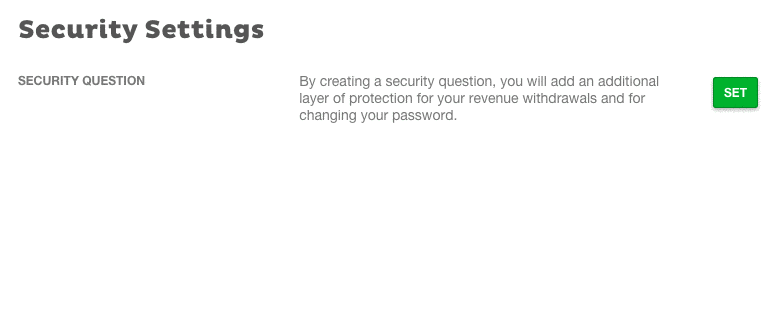 Add Fiverr security questions and answer wisely. A lot of people just randomly add a question and answer. Don't do this!
Add a strong question and answer as well. Keep in mind both answers and questions for future uses. You can edit the QnA at any time.
If you update, keep updated information with the date. If you lose access, you can go fiverr customer support and they will ask this for sure.
Verify Phone and Video:

In recent times Fiverr started on video verification. When you create an account, do verification as soon as you can.
It's simple and you can do it within a few hours. Maximum time Fiverr itself asks you. If it's not then talk with Fiverr customer support.
They will give a link and over the link and instructions, you can do the rest of the procedure. Don't forget to set up your webcam before giving it a try.
Also, do verify with a phone number to which you have active and have access. Sometimes for some reason, It may need to send code on the phone so accessing the phone is also important.
Avoid Phishing Site:

Phishing site means the site look like the main site but fack. Mostly you will drive in phishing sites through link shortcode.
You will request to ask login again and if you do, immediately you will lose your account. How does it work?
They will design a fack site with exact same look. When you will drive here, you will see logout automatically.
You suppose to log in again to do the next steps works. When you will give your email, username, and passwords, hackers will get it.
And they will start getting access to your account. Do a safe click in the link. Before login, check the URL and it will fine for you.
Stop Taking Payment Outside:

Taking payment outside fiverr is not allowed. Still, some sellers try to. Do not do this. If you get caught you will be banned.
Also, this is the way to get tapped by the buyers. Sometimes the buyer does offer it to check your potential.
Email Limited Use:
It's better not to use the fiverr email everywhere. If you need to do signup then take a temporary email or new Gmail. Keep secret your fiverr email.
sometimes buyers may ask your email. Do not share and if you even share, do share a backup email with the buyer.
If you aren't already maintaining a current list of banned email addresses (a blacklist) then maintain from today.
This list helps to prevent known spammers or cyber threats from ever making through to your inbox.
Whether you're doing it in-house or are using a third-party blacklist authority, just make sure that it's being done at all.
There are a few ways to maintain the list — it can be maintained by domain, email address, and IP address/range.
Keep Phone and Laptop Safe:
If you lose your laptop or phone with a login fiverr account you may lose account access. It may seem kinda funny but It will be dangerous for you.
Especially when your educated friend will take down your phone or laptop, they will take the money away also. Through fiverr has verifications nowadays but still, stay aware.
By the way, you can boost your sell with how to create a gig on Fiverr that will get rank in fiverr and SEO for fiverr gig. Check them before closing the blog.
A lot of fiverr users asked me about how to secure Fiverr account and this is the way you can secure your account. You can apply these steps to other important accounts and social accounts. Stay safe.
Greensoft is providing the best WordPress solution for your business. If you need any service related to WordPress, You are welcome to contact Greensoft here on Facebook Page.