A lot of our young people are addicted to Facebook. Some of us use Facebook for a long time every day. We can make a big amount of revenue every month by using earn money from your Facebook page monetization, Content & Service Selling.
Do you want to know, how to earn money from your Facebook page monetization?
This is simple, easy and most important It's free of coast. Please read the full article and you will be able to earn money from your Facebook page.
Earn money from your Facebook page (5 Amusing Options)
01. Content Creating:

As you know, Facebook has started to share a review with video creators like YouTube. According to the Fortune report, Facebook will share 55% revenue and keep 45% from ads earning.
It's just statics but Facebook monetization has some advantages. You can create any categories of video which will help general people. The video length needs to be a 1-minute minimum to get monetized.

The popular video category is fishing, farming, prank, and funny videos. People have a tendency to share videos on Facebook.
If you make videos for Facebook, you can put the same video on YouTube. You can promote YouTube link in Facebook video descriptions. If your video has got viral, It can get millions of shares and get thousands of dollars in a day.
At the same time, Facebook newly introduces creators so there are some relaxed rules, fewer competitors. Also, Facebook will promote your video if it helps mess people. It's a big opportunity for new content creators.
Already many of the video content creators are earn money from your Facebook page in the year 2020. Give it a try.
02. F-Commerce or Facebook Commerce:

Facebook commerce is a really big opportunity for those people who want to start an online business nowadays. this is another popular way to earn money from your Facebook page.
If you start an online business with the website then initially you have to buy a domain, hosting and development cost.
Besides this, the website will take time to be ranked and indexing in the search engines. Ultimately It will take a cost. But with a Facebook page, you can start today and now your business, without any investments.
With paid ads, you can get thousands of customers instantly. You can get reach them within a moment.
Also, For support Facebook messenger is an amazing option nowadays. If you add live support on the website, It will take cost, take extra manpower and maintains is hard.
At the same time, Facebook messenger is easy, you yourself own can set and manage it.
You can add an instant reply and take Facebook chat-bot for better response. All these options are available and free.

03. Service Selling:
Anyone can sell service on Facebook and earn money from your Facebook page. As millions of Facebook use regularly and hug popular in south Asia, Europe so naturally you have huge scope to get your clients here at Facebook.
Often we see people are looking for workers for their tasks done. Like, looking for a go designer, article writer, image manipulations, etc.
You can sell your video editing, video making, marketing skills here at Facebook. All types of jobs are available nowadays. Just start connecting them.
You can start with a Facebook page and uploading your content. It can be image, design, video and so on. Facebook page has customized shop options nowadays.
If you upload a gulag basis with descriptions, hashtags then you will get promoted very soon. Also, you can go for paid ads promoting.
Just keep in mind, do not post for selling always. Make a trusty of you and present professionally.
04. Freelancing

How does it look when It comes, freelancing on Facebook. Yah! You can do freelancing on Facebook. Facebook has job category nowadays. You can search for them.
Let's say, a software company from textas wanted to upload a cover photo on their Facebook page. So someone will design it must. You can try it. Another way is, you can do freelancing by using Facebook using skills.
Search in fiverr about Facebook page management, create Facebook pages, design cover photo and so on. You will see how much work is theirs.
You can work on Facebook marketing and earn a big amount a regular basis. People Per Hour, Up-work includes all marketplace has Facebook related jobs nowadays.
05. Instant Articles: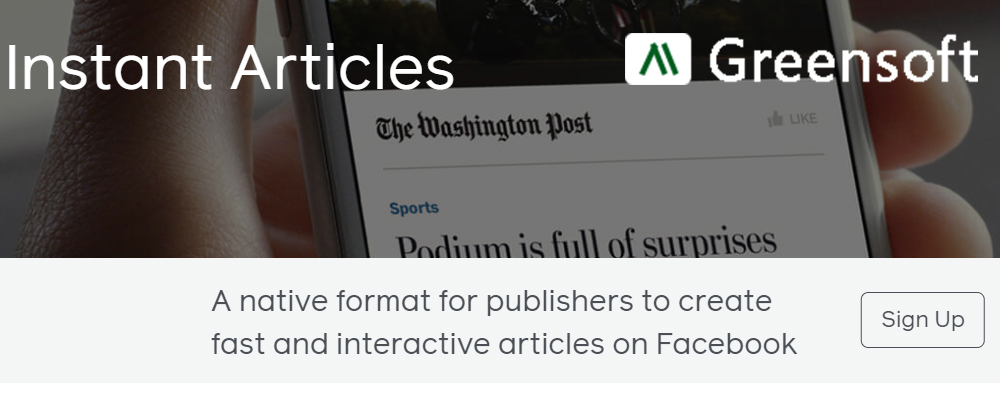 Instant Articles are the other ways to make money from Facebook. If you use Facebook news feed and click in a link, This will take a long time to load. Besides this, it is not good to go to a site and get back to Facebook again. Bad user experience.
To make it better, Facebook introduce an instant article system. For each instant article, it will load 4x faster and users do not need to go to the website. You will get instant full news inside your app.
This is the way of working. But you can earn more from the instant article as Facebook made this platform.

You can apply with a simple site and some content. You can place any ads and get revenue. This is quite simple. This way you can earn money from your facebook page.
There have been tremendous jobs, working possibilities on Facebook monetization. You just need to start, keep learning and giving best efforts. You will get success for sure.