You can Start Earning Money By Blogging in 2020. Read this full blog and you will have the idea for earning source. This blog will help you to maximize your earning.
Have you any blog with a handsome amount of visitors? Do you like to write content or personal experiences? Have you any plans to start blogging? If any of the answers are YES then this post is for you. Whether you have a stable blog or not, you have started or will start, see the ways of earning from a blog site.
Warning: If you are looking for getting rich by a day, then this blog is not for you. blogging will start making revenue slowly and based on your content quality, site seo it will keep making money for you. It's a passive earning system till now thus no possible ways to be rich quicker with this.
Start Earning Money By Blogging in 2020
Google Adsense:

Many people make there life-hood by Adsense earning. This is the most popular way of earning from a blog site. With your blog, you can apply for google adsense.
A site with a minimum amount of visitors, clean design and maintain T&C, usually get approved for the program. You can make a hundred to thousands of dolor per month with blogging.
But getting adsense payments is not a huge amount in case compering with other following methods. But still, it's easy for the new content developers. At the same time, there are some other ads networks alternative to google ads and you may try them.
There has less earning but an easy approve of the system.
Ads Sponsor Selling:

You can get paid by posting sponsor posts in your blog. Popular bloggers often get a sponsor for there posts. You can write a long review about software, domain, hosting for a company and place it to your site.
Besides this, sometimes the company wants to give you ads banner, gif ads in your site as a sponsor for there own promotions. They will give payment for the ads on your site.
Affiliate Marketing:

Affiliate marketing is one of the most popular earning methods online. Many people being a millionaire by affiliate marketing and more then these people get zero for affiliate marketing.
Your blog can be your affiliate partner. You can apply on versus affiliate networks like amazon, eBay, bluehost, etc with your blog. After getting approved from affiliate site, you can start writing content with a CTA button.
Each sale made by your referrer will make a commission for you. Getting sell from visitors is not an easy task thus you need to have a big number of targeted users to make money with affiliations.
CPA Marketing:

Cost Per Action (CPA) is similar to affiliate marketing. You can add a servery, QnA, pdf book from the CPA network. If any of your visitors do take any actions, participate in the survey or submit their mail, you will get a commission from the networks.
CPA marketing is one of the popular make money methods for blogging. Some of the popular cpa networks are Clickbooth, MaxBounty, PeerFly, ClickDealer etc. Usually, big cpa networks required websites with the visitor so if your blog has no visitors, do not apply.
Email Marketing:
Email marketing is the way to promote your products to the people and the email list are the row materials for email marketing. If you have a blog, you can collect email and then give it a promotional message to the user about your products.
Suppose you have added a review post about web hosting. You can do email marketing from the blog user list and get commissions.
Email List Selling:

If you have a blog with long time ages, probably you may have a user list. Or if you do not have, you can add a signup form in your site sidebar, you can add a pop-up form and then collect email lead from your visitors.
You can sell this targeted email list in various freelancing marketplace. As it's just an email list, so you can re-sell them. The selling list is unethical to some people so It's always better to ask your user through the signup form.
Book Selling:
You can sell PDF book from your blog. Writing review and then place an ad on your site. Besides that, you can give a push notification to your site for new users. For example, if you have a blog related to digital marketing, you can sell email marketing solutions pdf books.
Then again, writing details review and add a call to action button to the bookselling website will give you better chances for getting sell.
Video Promoting: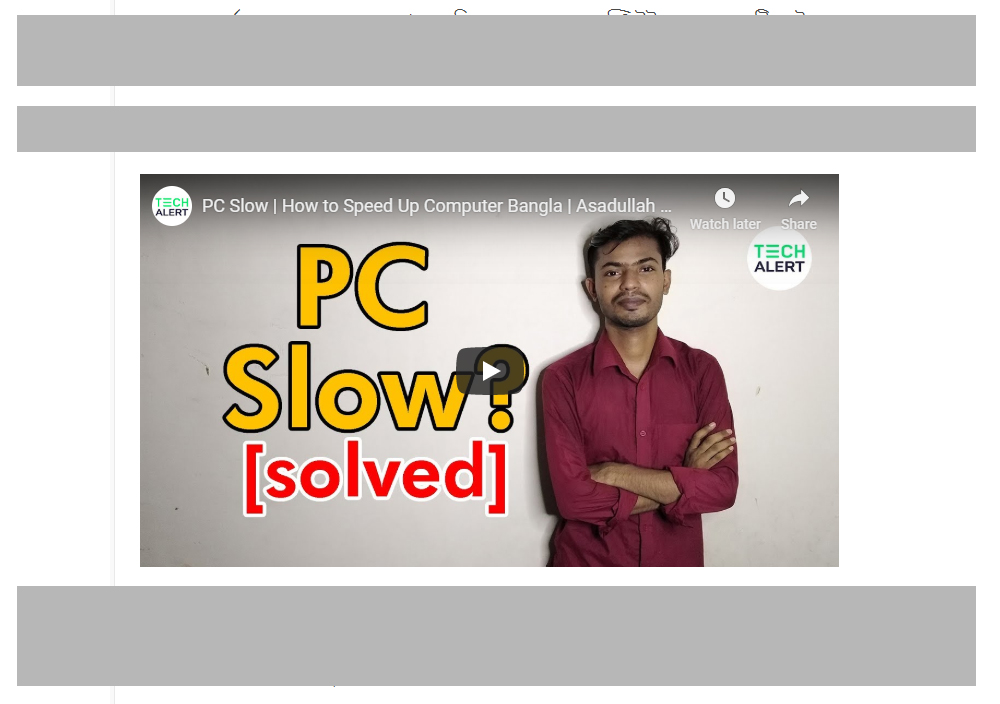 Video promoting is the last way to make money from a blog. If you have any channel related to your content then you can promote your own video. If you do not have, you can make another video as a sponsor.
The video owner will give payment to you. You can add videos in your content easily by embedding it. YouTube has embedding options to customize the size.
Make sure, you do not add the video in disturbing places and with bad size. Google said that content with video will get priority and get search rank faster. So embedding video will bring double success for you.
Host Paid Webinar:
If you have a popular blog site with a large number of users, you may host a paid webinar from your site. As it has the quality content so people must trust you and get register for the program. Sometimes, you may host other owner webinars related to your blog.
Sell Physical Products:
You can sell your own physical products like t-shirts, software or hardware like an eCommerce site. Designing t-shirts allows you to be creative and offer something unique to your audience. It's easy because there are services out there that allow you to upload your own designs, and they print/ship it for you. You get a profit share.
Sell Own Service:

If you are an expert in any of the digital tasks, then your blog can be the best option to sell them. You can just put ads inside content to get clients. For example – If you are a wordpress expert then you can write related reviews, tips, and tricks, tutorials. And besides this, you can sell wordpress fixing service, consultancy etc. If you are a software engineer, similar ways you can go for selling your software and development skills.
There are a lot more ways to make money with your content. But the first thing you need to do is start blogging and reach the visitors. If you have visitors then one or more ways will work for you. If you do not have any traffic none of them will work for you.
The best category is not fixed for every blog. It depends on what you are passionate about and which method would work best with your blog's topics. without further thinking, let's start blogging today at Dublin. Make 2020 as a year of a successful blog.
Greensoft is providing high quality software development service for you. Our expert team is ready to solve your problem with the latest software development.
We provide Custom software development, ERP, web and mobile application, CMS and many more! Get free consultancy or quite for your service at our contact pageor get touch in facebook page.